3 Uses for Cinnamon
We may earn money or products from the companies mentioned in this post.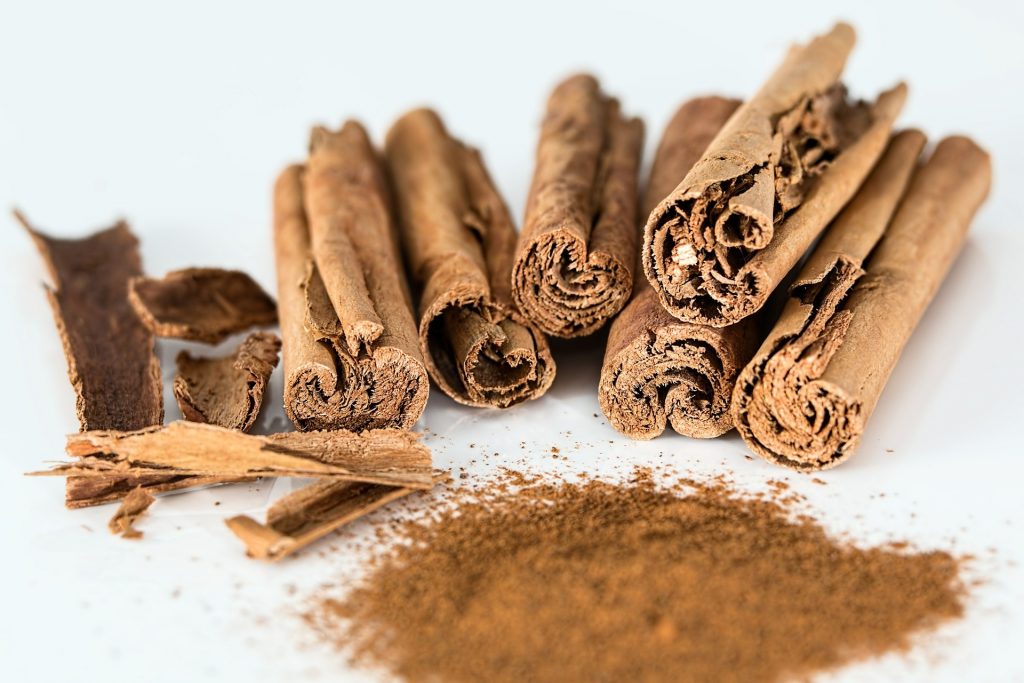 Cinnamon is a spice that comes from the inner bark of trees scientifically known as Cinnamomum. There are many cinnamon uses. The trees have to be at least two years old in order to harvest the cinnamon. Cinnamon has many benefits. We can use it in foods and there are many healing benefits. We can also use it to promote healing in the body. Cinnamon is a powerful spice that has been used medicinally around the world for thousands of years. 
Uses for Cinnamon:
Below I have included three ways to use cinnamon and have some healing benefits.
Aromatic – It provides a wonderful aroma to freshen your house. Just boil 5 cups (1.2 liters) of water with a tablespoon of added spice, then let it simmer on the stove to enjoy the smell.
Promotes Dental Health – Research shows that cinnamon benefits your dental health and could protect against certain strains of bacteria that cause bad breath, tooth decay, cavities and mouth infections. You can make your own mouthwash using essential oils from cinnamon which can be used to naturally remove bacteria in the mouth.
Directions:
Add a few drops of cinnamon oil to distilled water
Swish around in your mouth and spit out
Relieves Inflammation – The antioxidants in cinnamon can help relieve inflammation. It can also be beneficial in pain management.
Sprinkle in your oatmeal or smoothie are a couple of ways to reap the benefits.
These are just a couple of great benefits of cinnamon. There are many studies out there that show the benefits of cinnamon. Cinnamon is awesome.
Check out the Shop for some great selfcare products. Click Here Also if you love essential oils Click here